"Very good quality. I was impressed. I am using them both desktop and mobile. Great selection." ⭐⭐⭐⭐⭐ -Adrian(✅Verified)
We all know how vital post-processing is.  The problem is, premium presets can be super expensive!
But not anymore. Introducing you the first of many High-Quality preset packs for Adobe Lightroom and Photoshop Camera RAW.
Our Premium presets are perfect for beginners or even professionals looking for a quick and easy way to edit pictures on the go.
Top 5 reasons to choose our Presets.
 This Preset Pack will help you speed up your editing process and save time.
It will perfectly fit your Landscape, streets, architecture, portraits, travel, lifestyle, blog, artistic, and urban content.
It is compatible with both JPEG files and RAW images. Each Preset has been tested on RAW Photos, iPhone, and Android.
 Take your photography to the next level by being able to edit your images in a few clicks professionally. 
These presets will make your feed more consistent and professional, resulting in more engagement.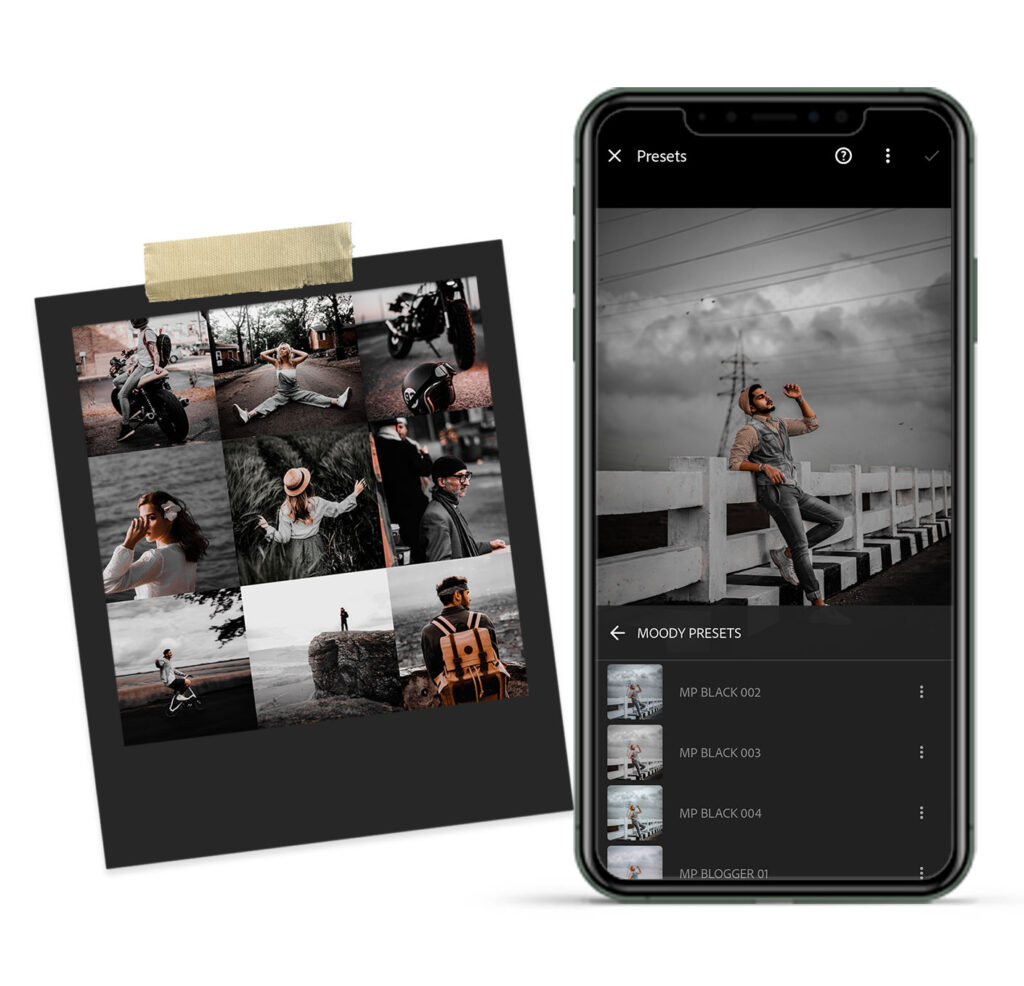 Giving your photographs a professional tone while keeping the consistency can be a daunting and time taking process. Especially when you have loads of photographs or you click a lot.
Having good presets can save you time and help you edit your photographs on the go. That's why over 5000 Photographers and Influencers are using our presets to give their images a creative edge.
---
*Once your payment is received you'll receive an automatic confirmation email with preset download links.
---
Additional info 
Lightroom Mobile App is completely free! You don't need to subscribe to Lightroom. All you need is the free Lightroom app on your phone!
Once your payment is received you'll receive an automatic confirmation email with links to your presets, and if you need help installing the presets go to our Instructions page. Don't worry, it's very quick and easy!
If you have a query or issue don't hesitate to touch base with us. Mail us at support@moodypresets.co.in or Whatsapp chat Support: +91-6386882705.