We all know how important post-processing is.  The problem is, presets can be super expensive!
But not anymore. Introducing you to the first of many high-quality preset packs for Adobe Lightroom (Desktop + Mobile) and Photoshop Camera RAW.
This package is highly recommended if you want to create a sharp dark contrasted look for your feed and photos. It will perfectly fit Landscape, streets, architecture, portraits, travel, lifestyle, blog, artistic, and urban content.
Why You Should Use Moody Presets.
✅ This Preset Pack will help you to speed up your editing process and save your time so that you can spend more time clicking and less time editing. 
✅ You will be able to achieve consistency within your work, creating a style and a cohesive look to all your images, all while streamlining your editing.
✅ Take your photography to the next level, being able to professionally edit your images in a few clicks.
✅ It will perfectly fit your Landscape, streets, architecture, portraits, travel, lifestyle, blog, artistic, and urban content.
✅ All the presets are tested on hundreds of images to give you accurate tones.
*Compatible with Adobe Lightroom/ Photoshop (Windows/ Mac)– DESKTOP+MOBILE
Giving your photographs a professional tone while keeping the consistency can be a daunting and time taking process. Especially when you have loads of photographs or you click a lot. 
Custom adjustments can save you time and help you edit your photographs on the go. That's why over 10,000 Photographers and Influencers use our presets to give their images a creative edge.
---
*Due to our studies in the last 6 months, people who bought our presets greatly improved their editing skills.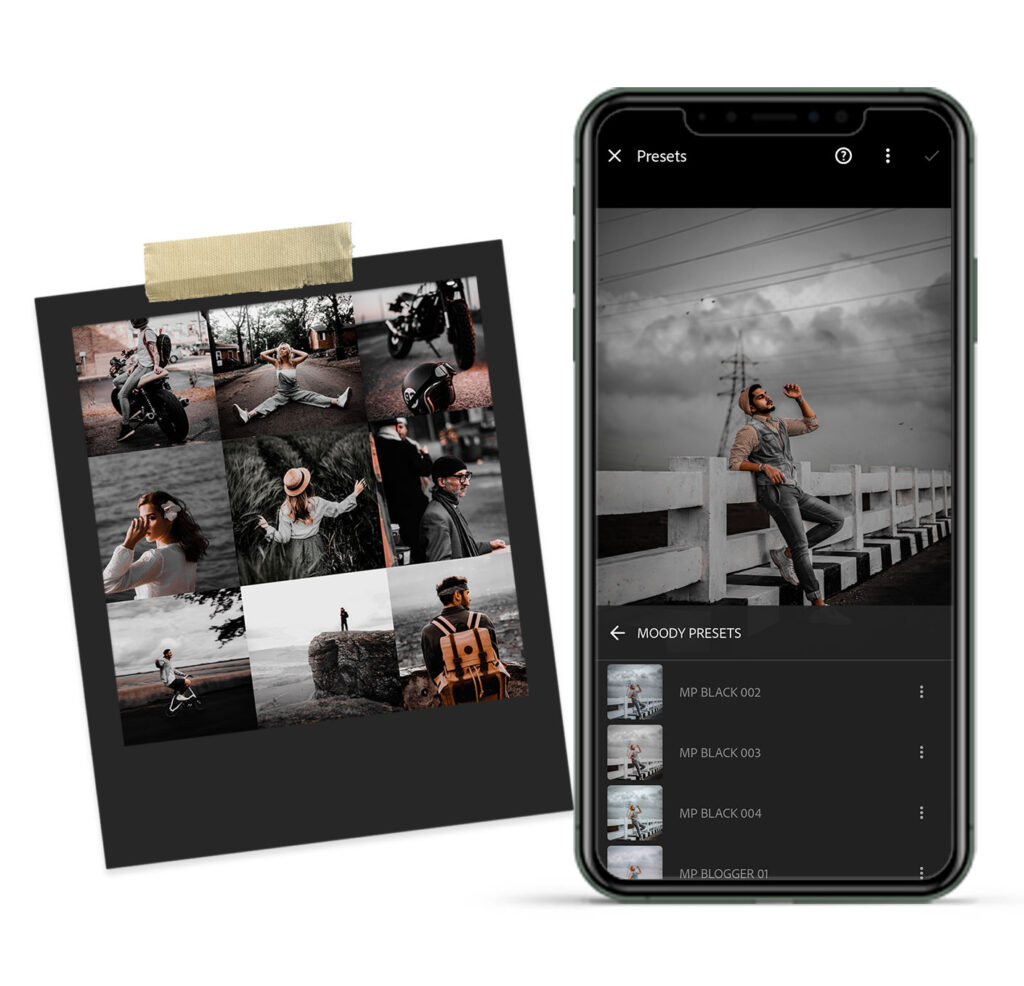 Additional info 
Lightroom Mobile App is completely free! You don't need to subscribe to Lightroom. All you need is the free Lightroom app on your phone!
Once your payment is received you'll receive an automatic confirmation email with links to your presets, and if you need help installing the presets go to our Instructions page. Don't worry, it's very quick and easy!